About The Team
The 2016 Words Aloud team is listed below in alphabetical order, and you can read about the history of our festival here.
Terry Burns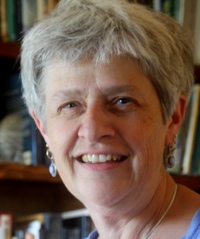 Terry Burns is a writer, visual artist and arts administrator who was Owen Sound Poet Laureate from 2013-2015. From 2011 to 2013 she was co-ordinator of the Words Aloud Spoken Word and Storytelling Festival and is now pleased to be acting in the capacity of Artistic Director. As Poet Laureate she edited Mix Well: A Poetry Anthology (Ginger Press, 2015), which featured the work of 38 writers from Grey and Bruce counties. Her first full-length book of poetry, the quality of light, was also published by the Ginger Press in 2015. From 2013 to 2015, Terry was also the manager of the SweetWater Music Festival, and prior to that worked in administration for the Durham Art Gallery. She is a member of the Walters Falls Group of Artists and sings with the Paisley Concert Choir.
Tanya Coulter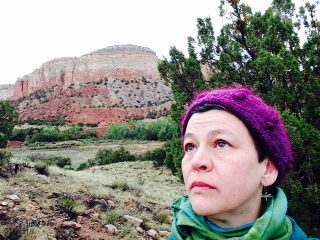 Tanya Coulter, mother of two lovely children, lives on an organic farm with her husband near Durham with cows, horses, ducks and chickens. She works as the Aboriginal Healing and Wellness Co-Facilitator and assists with the Aboriginal Prenatal Nutrition Program at M'wikwedong Native Cultural Resource Center in Owen Sound. She holds a BA in Literature and Cultural Studies and an MA in Canadian Heritage Development Studies, with special emphasis on Storytelling and Education. She is happy to be involved in organizing the Words Aloud children's program this year.
Ken Dow
Ken Dow is the Words Aloud Web mechanic and a huge fan of the festival. When he's not coding or coaching, he likes to write and perform music, run, cook and travel. He and his wife, Sue - who has emceed at several Words Aloud festivals - are back in the area and looking forward to the 2016 edition of this awesome weekend!
Kathryn Edgecome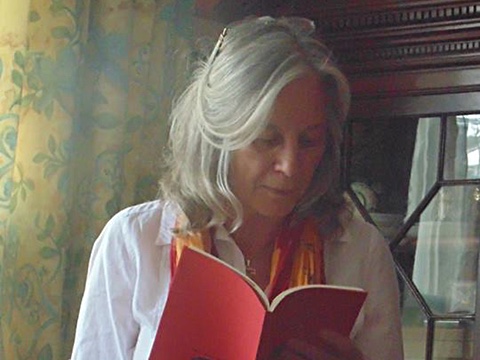 Kathryn Edgecome is a poet who lives in the country and spends much of her time in her writing cabin. She has published: one full book of poetry, Not the First Waltz (Bear Pond Press), an autobiography in verse; a chapbook, Our Selves (Bear Pond Press), poems about women going over sixty; and a soon to be published chapbook, Draw Me To The Flame, love poems. One of the poems from this last collection won first prize in the Open Heart 10 contest, The Ontario Poetry Society. Kathryn was the people's choice at the Durham Poetry Salon. Her poems have appeared in a number of literary magazines and poetry anthologies. In 2015 she was short listed for Poet Laureate of Owen Sound, Grey/Bruce. She has read her poetry at many music festivals such as Hillside and Summerfolk; literary festivals such as Words Aloud, Elora Word Fest and Wild For the Arts; and other public and private venues.
Diane Ferguson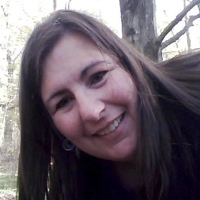 Diane Ferguson, the media and marketing specialist with the festival, is an accountant by day, an amateur astronomer by night, and a writer by morning. Having just completed her first novel, she's come to embody the maxim, writing IS editing. Diane and her husband are raising two girls in the wilds of Grey County and are home to 2 dogs and 5 cats, at last count. Diane has been involved with Words Aloud Spoken Word and Storytelling Festival, under various guises, for the past 8 years.
Ann Hagedorn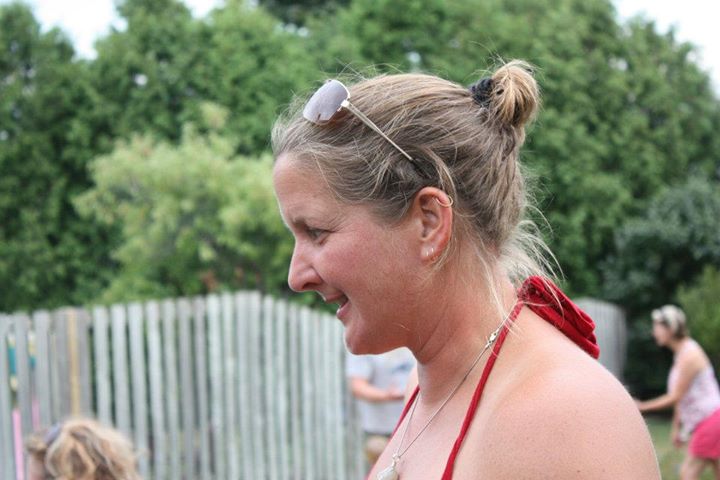 Ann Hagedorn, in partnership with Hazel Lyder, is pleased to be representing Words Aloud, for her third year, as Festival Coordinator. Grey County gardener, farmer, food freedom activist and community supporter, Ann Hagedorn has been with the festival for a decade as a volunteer. Ann is the proud Mother of two amazing and talented young women.
Randy Martin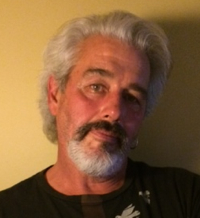 Randy Martin fine tunes the management of the Words Aloud stage with the eye and hand of a craftsman and the ear of a musician/recording engineer.
Jenny Parsons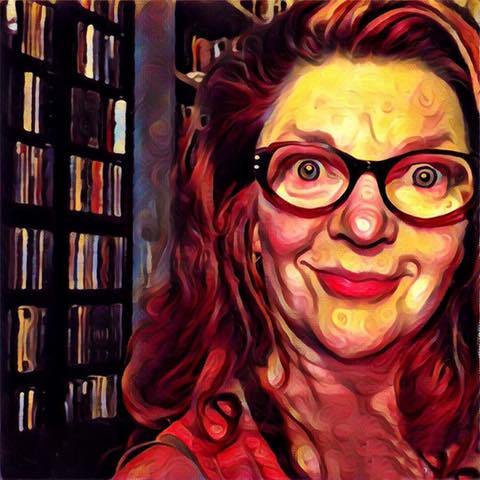 Jenny Parsons is manager of JEST ARTS of Durham, meeting place of poets who need to relax. She is also an award winning magician; teacher of comedic improv; married to a lover of poetry; and secretly, fancies herself a comic book artiste ordinaire.
Skyler Radojkovic
Skyler Radojkovic grew up in Grey County, Ontario, and has returned there, after years of living across Canada. A graduate of Concordia University's Creative Writing Program, he was shortlisted for the 2011 Irving Layton Award for Fiction. He has given poetry performances at Sounds, and has been published in The Leaf, as well as several anthologies, including Subversions, Mix Well, Family Farming, and Front & Centre. His work has appeared in journals such as The Country Grind. He is also a member of the artist group, Skyhill Collective, whose work was shown as part of the 2013 Land/Slide exhibit in Markham, Ontario. He currently lives on a small farm, works construction, and continues to write poetry and fiction.
Kirk Scott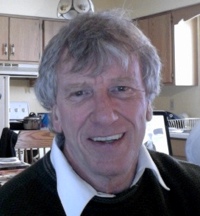 Kirk Scott has been a news reporter in the Grey Bruce area since 1988, both for CKNX TV and CKNX Radio. That could be considered a good thing or a bad thing, depending on your opinion of news reporters. His life prior to 1988 is a long story, too long for this bio. One salient fact is he was co-owner of a second hand bookstore (The Book Brothers) in London Ontario in the early 80's. During those years, The Book Brothers hosted spoken word gatherings on a regular basis. He took Broadcast Journalism at Fanshawe College. In his final year he was named News Writer of the Year. At the awards ceremony he said this, "I got into this business because of my interest in words and their effect." He has been the Words Aloud official videographer since 2009.
Hazel Smith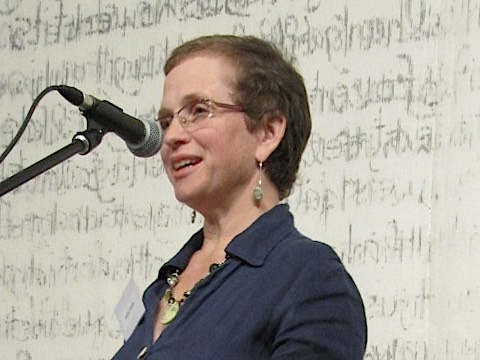 Hazel Smith has been a Words Aloud devotee since she saw Elizabeth Zetlin's documentary film: Words Aloud – the Spoken Word Festival that brings a Small Town to its Feet. She served as the 2014 Artistic Director and this year is happy to be conspiring with Ann Hagedorn to coordinate the festival. Hazel writes sporadically in her spare time and has published a handful of short stories and essays in Canadian and Irish literary journals.