Artists
The 2016 Words Aloud artists are listed below in alphabetical order, and the history of the festival is here.
Mark Abley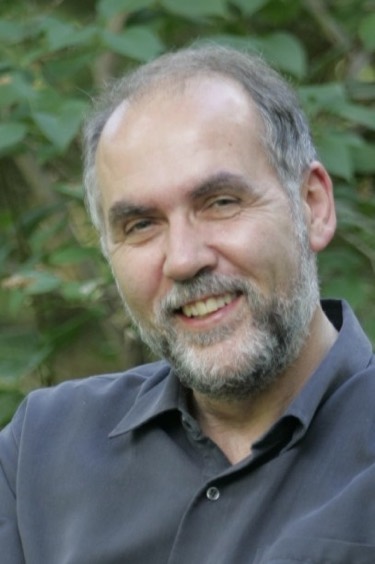 Mark's formidable range of literary endeavour spans poetry, journalism, criticism, children's literature, editing and non-fiction. He is perhaps best known for his books on disappearing languages (Spoken Here: Travels Among Threatened Languages) and the evolution of contemporary language (The Prodigal Tongue: Dispatches from the Future of English). His book for children 9 -13, Camp Fossil Eyes: Digging for the Origins of Words deals with etymology, and to Mark's surprise was translated into Korean. His magazine writing has netted him National Newspaper Awards and nominations. He was a Rhodes Scholar at St. John's College, Oxford, received a Guggenheim Fellowship in 2005, and has been a guest speaker in the Creative Non-Fiction program at Banff. Mark is also the author of three books of poetry and performed "an act of radical empathy" (McLean's) in his biography of Canadian poet Duncan Campbell Scott, also known for his problematic 50-year 'day job' in the Department of Indian Affairs.
Amani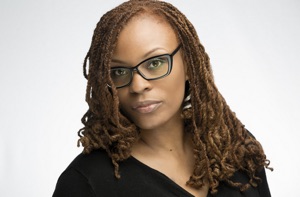 Amani's artistic approach emerges from an inter-disciplinary practice. As a Poet actor, singer, dancer, producer, storyteller and playwright her work challenges boundaries and blends multiple genres or styles. Of British origin, Trinidadian descent and spending her formative years in Nova Scotia – Toronto is now the place she calls home. An activist who is passionate about artistic expression and working with youth, she has been a part of the Spoken Word Scene since 1996. With two Spoken Word CD's under her belt the latest being Poetree Huggin she has performed in the UK, Trinidad, and the World Famous Nuyorican Café in New York City. Winner of the BBPA Harry Jerome Award for Excellence in Entertainment she is always looking for ways for her creativity to evolve. Her latest endeavour is her Theatrical Rhapsody She Said/He Said, her new play on Black Love in Toronto set to an original Poetic and Musical Score.
http://www.imaniartsbiz.com/about/
Joan Crate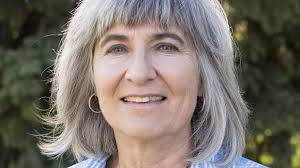 Joan Crate was born in Yellowknife, North­west Territories, and was brought up with pride in her Indigenous heritage. She taught literature and creative writing at Red Deer College, Alberta, for over 20 years. Her first book of poetry, Pale as Real Ladies: Poems for Pauline Johnson, has become a classic. Her first novel, Breathing Water, was shortlisted for the Commonwealth Book Award (Canada) and the Books in Canada First Novel Award in 1989. She is a recipient of the Bliss Carman Award for Poetry and her last book of poetry, SubUrban Legends, was awarded Book of the Year by the Writers' Guild of Alberta. Her latest book, Black Apple, is a coming-of-age story about a Blackfoot girl growing up in the residential school system.
Michael Crummey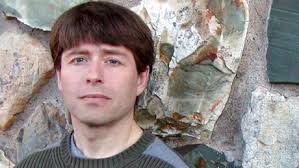 Michael Crummey, one of Canada's most respected poetry and fiction voices, is the author of four novels, five books of poetry, one volume of short stories, and a non-fiction photographic history of Newfoundland (with Greg Locke). His work has won the Timothy Findley Award, the Thomas Head Raddall Award, the Winterset Award for Excellence in Newfoundland Writing, the CAA Literary Award, and the Atlantic Independent Booksellers' Choice Award. He has also been shortlisted for the Giller Prize, the Commonwealth Writers' Prize, the Books in Canada First Novel Award, and the IMPAC Award.
Charles Fernandes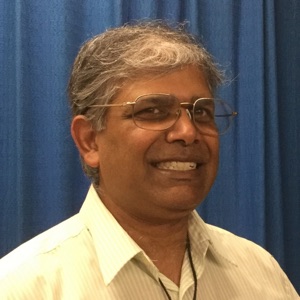 Charles Fernandes has loved reading (and occasionally writing) poetry since youth. He holds degrees in mathematics and in religion and culture. Charles is active in spiritual retreat leadership and as a deacon at St John's Church, Dundalk and at Holy Family Church, Hanover.
Sue Goyette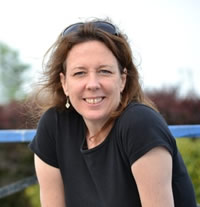 A nominee for the Governor General's Award in Poetry in 1999 (for The True Names of Birds), winner of the Pat Lowther Award and the Atlantic Poetry Prize in 2012 (for Outskirts) and a finalist for the Griffin Poetry Prize in 2013 (for Ocean), Sue Goyette is one of Canada's most distinctive voices in contemporary Canadian poetry. Her novel Lures was also nominated for the 1999 Thomas Head Raddall Atlantic Fiction Award. Sue has taught at the Banff Centre for the Arts and the Sage Hill Experience, and is currently in the Creative Writing Program at Dalhousie University.
Guelph Slam Team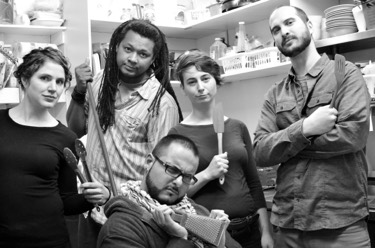 The 2016 Guelph Poetry Slam team is in the kitchen cooking everything from calamity cuisine and sizzling serenity for a fantastic feast of fellowship. Bassam, Erratic, Fannon, Eitan, and Elise are masterful word chefs, preparing awareness entrées and poetic pastries with stovetop-speech and knife-sharp wit. Their oven-hot talents will roast microphones and have listeners tantalized with scorched poems so savoury, your ears and tastebuds will be burning with gratitude and delight.
Brian Henderson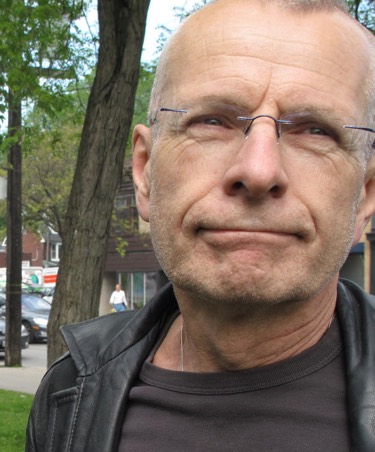 Brian is the author of eleven books of poetry, and his work has appeared in several anthologies as well as literary journals across Canada. His poetry collection Nerve Language was a finalist for the Governor General's Award for Poetry in 2007, and Sharawadji was a finalist for the Canadian Author's Association Award for Poetry in 2011. He holds a Ph.D in Canadian Literature and was also the Director of the Wilfrid Laurier University Press from 1999 to 2015. He is currently co-editor, with Neil Besner, of the Laurier Poetry Series. Brian resides in Grey Highlands.
http://www.brianhenderson.net/
Ian Keteku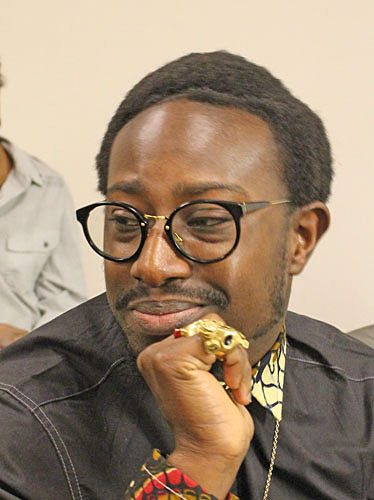 Ian is a slam and spoken word poet as well as a multi-media artist who produces poetic films. A two-time National Slam champion, and the 2010 World Poetry Slam champion, he has showcased his poetry and art all over the world.
Evelyn Lau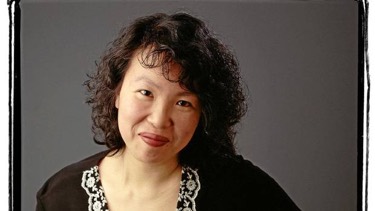 Evelyn Lau is a Vancouver writer who has published eleven books, including six volumes of poetry. Her poetry has received the Milton Acorn Award, the Pat Lowther Award, a National Magazine Award and a Governor-General's nomination. Evelyn's fiction and non-fiction have been translated into a dozen languages; her first publication, Runaway: Diary of a Street Kid was made into a CBC movie starring Sandra Oh. Evelyn served as 2011-2014 Poet Laureate for the City of Vancouver. Her next collection, Tumour, will soon be released by Oolichan Books.
Hugh MacDonald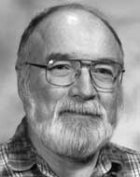 A poet, editor, children's book author and novelist, Hugh MacDonald was P.E.I. Poet Laureate from 2010 to 2012 and is the author for 14 books. He is perhaps best known to Islanders as the P.E.I. representative of Random Acts of Poetry, which brought the form to streets and workplaces across Canada. He won the L.M. Montgomery Children's Literature Award for Chung Lee Loves Lobsters, as well as a poetry prize from the Writers Federation of Nova Scotia. In 2004, he was presented with the Award for Distinguished Contribution to the Literary Arts on Prince Edward Island.
Joseph Naytowhow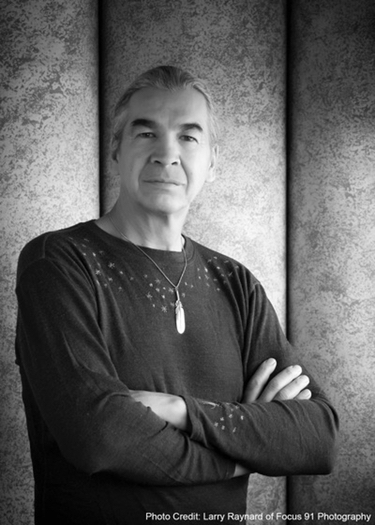 Joseph Naytowhow is a gifted Plains/Woodland Cree (Nēhiyaw) singer/songwriter, storyteller and voice, stage and film actor from the Sturgeon Lake First Nation Band in Saskatchewan who is the recipient of the 2006 Canadian Aboriginal Music Award's Keeper of the Tradition Award and the 2005 Commemorative Medal for Saskatchewan's Centennial. In 2009 Joseph also received a Gemini Award for Best Individual or Ensemble Performance in an Animated Program or Series for his role in the Wapos Bay Series. That same year he was also awarded Best Emerging Male Actor at the Winnipeg Aboriginal Film Festival for his role in Run and won Best Traditional Male Dancer at John Arcand's Fiddlefest in Saskatchewan. From 1995 to 2000 he served as the Storyteller-In-Residence for Meadow Lake Tribal Council. His schedule includes conferences, symposia, forums, festivals and film sets across Canada, North America and around the world. He holds a Bachelor of Education degree from the University of Saskatchewan.
Tanya Neumeyer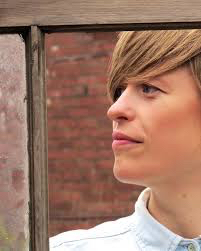 Tanya is a Toronto-based poet who facilitates spoken word workshops for youth and adults. A long-time activist, her work is motivated by community building, reflection and dialogue for positive social change. She is a member of the Toronto Poetry Slam team that represented Toronto at the US National Poetry Slam in Charlotte, NC and the Canadian Festival of Spoken Word in Saskatoon, and she has participated in slams and festivals in Vancouver, Ottawa, Kingston, Montreal, Detroit, Madison, Columbus, St. Paul/Minneapolis and Boston. Tanya's first book, Piecing It Together, was published in 2009 by Thee Hellbox Press, a printing press making innovative, hand-made books. Tanya is a Toronto Poetry Project collective member and an Ontario Arts Council Artist Educator.
Jenny Parsons & Steve Morel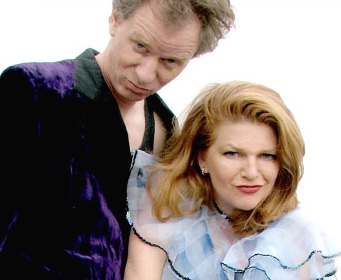 Family Program Performance, Saturday, November 12– The husband and wife comic duo of Jenny Parsons and Steven Morel met and performed at the Canadian comedy institution The Second City . They can be seen on the Family Channels hit show Wingin' It , now in its third season. Jenny has appeared on the big screen in Cooper's Christmas, Hairspray, Cheaper by the Dozen Two and Pushing Tin. On TV she has guest starred on Doc, Eerie Indiana and Go-Girls, as well as 26 episodes of Supertown Challenge for the Comedy Channel. Steven has been nominated twice for comedy awards for his direction, once for The Second City and also for the fringe version of The Drowsy Chaperone which went on to become the longest running Canadian-made musical on Broadway. Selected theatre credits include playing the Groom for a Theatre Passe Muraille production of The Drowsy Chaperone, Sparky in Forever Plaid at the New Yorker, and Nathan Detroit in Guys and Dolls in the Jane Mallett Theatre.