Artists
The 2018 Words Aloud artists (subject to change) are listed below in alphabetical order, and the history of the festival is here.
CR Avery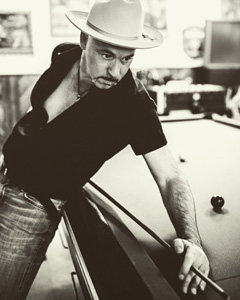 what men do with their mouths
Bio for cr avery By P. Smith
cue the frenzied combo of molar and spit. his tongue touches every chroma on its way to blue. he's been rinsing with gravel, flossing with wire and chewing brick again, he's been a bad, bad boy. but he is crackerjack conjurer of washboards and rubber, even suburb girls welcome the twinging. i want to nibble yesterday's corona from his chin, rub my index finger along the surface of his laugh, pull the maw open to check the slick road of his throat. there's something illegal going on down there, the sweet keening of ancient instruments. the orchestra is fidgety, click-hipped, steaming inside that skin. the boy opens the beauteous and, in gut rendering, words become both otherwise and everything.
cravery.com
Tanya Evanson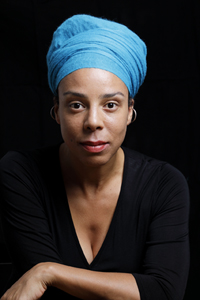 Tanya Evanson is an Antiguan-Canadian writer, performer, producer and educator from Tiohtià:ke/Montreal. She presents spoken word internationally, has released four audio recordings including the recent "ZENSHIP" (2016 Mother Tongue Media), and is director of The Banff Centre Spoken Word Program and ANU live art. Notable performances include Suoni per il Popolo, Vancouver Writers Festival, Ottawa International Writers' Festival, Poetry Africa Festival, Ubud Writers Festival, Tasmanian Poetry Festival, Edinburgh Book Festival and Glastonbury Festival. "Bothism" (2017 Ekstasis Editions) is her first poetry collection and "Nouveau Griot" is forthcoming from Frontenac House in 2018. Recent publications include Arc Poetry Magazine, WSQ Feminist Press, "Making Room - 40 Years of Room Magazine" (Caitlin Press), and "Resist Much/Obey Little" (Dispatches Editions). She is a past recipient of the Sheri-D Wilson Golden Beret Award and was Poet of Honour at the 2013 Canadian Festival of Spoken Word. She moonlights as a whirling dervish. Photo by Temmuz Arsiray
mothertonguemedia.com
Steven Heighton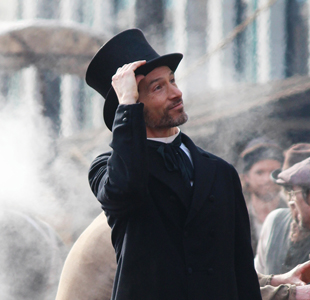 Steven Heighton's most recent books are The Nightingale Won't Let You Sleep, a novel, and The Waking Comes Late, which won the 2016 Governor General's Award for Poetry. His novel Afterlands was a New York Times Book Review editors' choice and a best-of-year choice in publications in the USA, the UK, and Canada, and is now in pre-production for film. His poetry and short fiction have received four gold National Magazine Awards and have appeared in London Review of Books, Best English Stories, Poetry, Best American Poetry, Tin House, TLR, Agni, Zoetrope, New England Review, and four editions of Best Canadian Poetry. Heighton has been nominated for the Governor General's Award, the Trillium Award, and Britain's W.H. Smith Award, and he is a fiction reviewer for the New York Times Book Review.
stevenheighton.com
Cat Kidd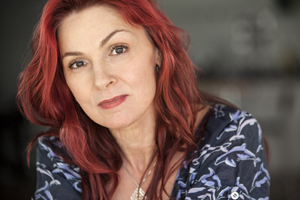 Catherine Kidd is a Montreal writer/performer best known for her zoology-themed performance poetry. She is author of the novel Missing the Ark, and poetry collections Sea Peach and Bipolar Bear, her writing also appearing in This magazine, Toronto Quarterly, and P.E.N. International. Her poem Human Fish opened the Spier Arts Poetry Festival in Cape Town in 2007, that trip becoming the inspiration for her poetry work Hyena Subpoena. Catherine has performed Hyena Subpoena at the National Museum of Singapore, and more recently took it on tour Fringe festivals across the country in a camper van.
catkidd.com
Anne Michaels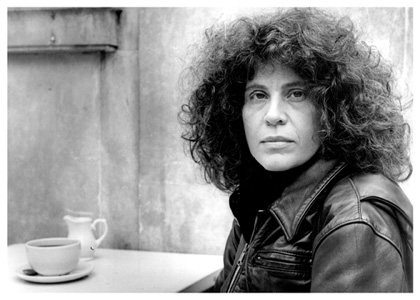 Anne Michaels is a novelist and poet. Her books are translated into more than forty-five languages and have won dozens of international awards, including the Orange Prize, the Guardian Fiction Prize, and the Lannan Award for Fiction. Among many other honours she has been shortlisted for the Giller Prize (twice), the Governor-General's Award, the Griffin Poetry Prize, and longlisted for the IMPAC Award (twice). Her novel Fugitive Pieceswas adapted as a feature film. She has two new books in 2018, Infinite Gradation, and Railtracks (co-written with John Berger). She is Toronto's Poet Laureate.
annemichaels.ca
Wes Ryan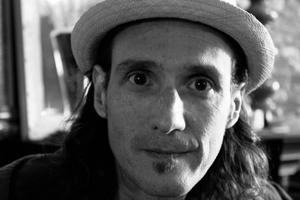 Wes Ryan is a genre-mashing performance artist, choreographer, and educator, living in Peterborough / Nogojiwanong. Their work has been published as a coffee sleeve by ECity-Lit, in Dane Swan's anthology, "L--- A poetic study of relationship", and the River Magazine, Issue 2. In 2007, Wes encountered a sudden attack of gravity and acquired a traumatic brain injury. Post TBI, he has earned an SSW diploma from Fleming College and Cultural Studies B.A. from Trent University with an emphasis on performance. Wes has represented Peterborough at both team and individual national slam competitions, was the winner of the Urban Legends Invitational (2016), TPS Truth or Dare Slam (2014) and Artspace Peterborough's Cinepoetry (2014) competition with filmmaker Michael Morritt for the video, Icarus. In 2017, Wes presented These are Horizon Days, an award-winning exploration of how to use a trauma-informed theatrical approach when addressing issues such as childhood sexual abuse, addiction, and mental health, incorporating verbatim dance, puppetry, spoken word, and visual art. Wes volunteers with the Kawartha Sexual Assault Centre, and is presently the peer coordinator for the Healing from Within Program. He believes that through our shared narratives we stitch together niches of resilience into tapestries for change.
david sereda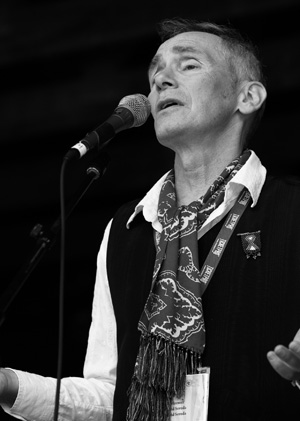 david sereda is a singer, songwriter, composer and music director. One of Canada's most distinctive voices, he has performed coast to coast for over 30 years. Whether a cappella, solo, with stellar ensembles or choirs, he transports audiences into the heart of his songs. His joy of singing is irresistible. He gathers elements of folk, gospel, soul, jazz and pop in his compelling songs. His newest work is a suite of songs that respond to the storm we are living in. His work for music theatre includes collaborations with playwrights Don Hannah (Love Jive! and Siren Song, Tarragon) and Joan Chandler (TOM, Sheatre). He has previously partnered with writer Anne Michaels in several Dialogues, in a long-running series of cabarets called Stray Dog Salons, in the performance The Woods Are Burning (about the life, art and passion of Tom Thomson) and most recently in a staged reading with music of Railtracks (by Michaels and John Berger) at the International Festival of Authors in Toronto. sereda has released three albums and another is in the wings. He recently wrote the score for a documentary on multifaceted writer/playwright George Ryga, called Just a Ploughboy, which premieres this summer. Born in Edmonton, Alberta he is now based in Annan, Ontario. "david sereda's range as a singer-songwriter is breathtaking." (Chronicle-Herald, Halifax, NS)
Rebecca Thomas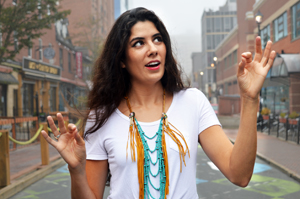 Rebecca Thomas is a Mi'kmaw poet and activist who does not want to be a poet or activist. She just happens to be good enough at poetry and persuasion to get people to listen but her ultimate goal is to make Canada a better place for her Indigenous community because so many people tend to forget they were here first. She has captained the Halifax Slam Poetry team three years in a row, taking HaliSlam to the semi finals in 2016. She has accidentally found herself as the former Poet Laureate of Halifax. She has performed with a Tribe Called Red and has spoken and lectured at conferences and coffee houses from coast to coast. She writes kids books about growing up the child of a residential school survivor. She has written for the CBC and Washington Post but has yet to make a chapbook. She pays her bills by working as the Senior Diversity Consultant for the Public Works Commission. She'll be doing some cool symphony stuff with Kitchener Waterloo Symphony and Symphony Nova Scotia but does not play a musical instrument, so we'll see how it goes! She also feels real uncomfortable writing bios about herself. She's done some other things here and there but has reached her tolerance for hearing her accomplishments listed off.