Artists
The 2017 Words Aloud artists (subject to change) are listed below in alphabetical order, and the history of the festival is here.
Aaron Bushkowsky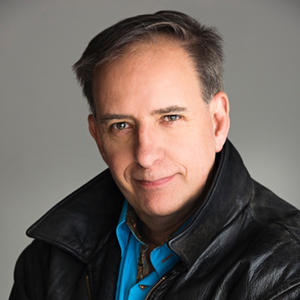 Aaron Bushkowsky writes and publishes in many genres: film, theatre, poetry, prose, and non-fiction. He has 8 published books and over a dozen professional play productions. Aaron teaches at Kwantlen University, Langara College, Studio 58, and Vancouver Film School, and works independently as a film story editor and playwriting dramaturge. He is the artistic director of Solo Collective, a professional Vancouver theatre company. Over the past 16 years, Aaron has been nominated for Jessie Theatre Awards for Outstanding Original Play nine times, and has won twice. In 2012, Aaron's play After Jerusalem was nominated for the prestigious Carol Bolt Award -- Canada's national playing competition. He's also served as playwright-in-residence at Touchstone Theatre, The Playhouse, Rumble Theatre and as a resident film-writer at the Canadian Film Centre in Toronto. Aaron's 1994 poetry collection ed and mabel go to the moon (Oolichan Books, 1994) was nominated for the Dorothy Livesay Poetry Prize, and his life-in-the-theatre novel Curtains for Roy (Cormorant Books, 2014) was shortlisted for the Stephen Leacock Memorial Medal for Humour in 2015. Aaron completed his MFA in Creative Writing at UBC (2002) after receiving his B.A. and B.Ed. from the University of Alberta.
Kate Cayley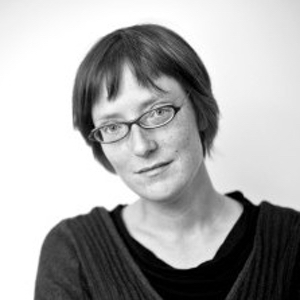 Kate Cayley is a fiction writer, playwright, and poet. She has written a short story collection, How You Were Born (Pedlar Press), which won the 2015 Trillium Book Award, a collection of poetry, When This World Comes to an End (Brick Books), which was shortlisted for the ReLit Award, and a young adult novel, The Hangman in the Mirror (Annick Press), which won the Goeffrey Bilson Award for Historical Fiction. She is the co-founder and artistic director of Stranger Theatre, and has co-created, directed and written eight plays with the company; her work with Stranger Theatre has been seen in Toronto, Montreal, Halifax, Chicago, Philadelphia, New York City and Istanbul. She has been a playwright-in-residence at Tarragon Theatre since 2009, and has written two plays for Tarragon, After Akhmatova and The Bakelite Masterpiece. She lives in Toronto with her partner and their three children.
Jillian Christmas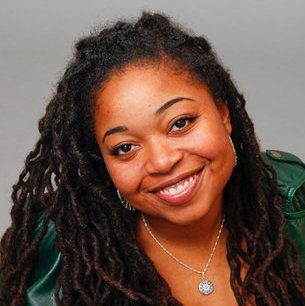 Jillian Christmas was born and raised in Markham, Ontario. She currently lives in Vancouver, BC, where she serves as co-director of Versəs Festival of Words. She has won Grand Poetry-Slam Championship titles at both the Vancouver BedRocc poetry-slam (2011), as well as the Vancouver Poetry Slam (2012). An enthusiastic organizer within the Canadian poetry community, Jillian has developed and executed programs in partnership with Toronto Poetry Project, Wordplay, Brendan McLeod's Travelling Slam and the CULTCH Mentorship, and facilitated spoken word workshops for youth and adults across the country. She is the founder of Toronto's acclaimed Peace Pipe Poetry Sessions on Bloor, former Artistic director of the East Van Culture Awards, as well as past and present volunteer coordinator for Hullabaloo: Youth Spoken Word Festival. She is the former Secretary and current Member at Large for Spoken Word Canada. Jillian tours the west coast, experimenting with music/poetry fusion, collaborating with the likes of The Recipe, C. R. Avery, and powerhouse vocalist Chelsea D. E. Johnson.
Brendan McLeod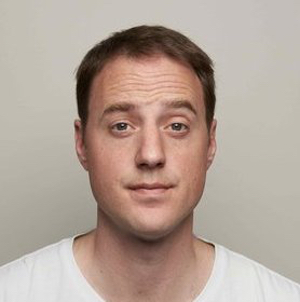 Brendan McLeod is a Toronto-based writer, spoken word artist, theatre artist, and musician. He's the author of one novel, The Convictions of Leonard McKinley, a one woman play, The Big Oops, two monologues, the most recent of which is his award-winning piece on consciousness, Brain, and a collaborative spoken word/music show with classical pianist Sarah Hagen, No Country. He is the founder of The Fugitives, a folk group signed to Light Organ Records, which tours internationally and has been nominated for multiple Canadian Folk Music Awards and a Western Canadian Music Award. He is a former Canadian SLAM poetry champion and World SLAM runner-up. He was the 2012 Poet of Honor at the Canadian Festival of Spoken Word and the 2015 Poet of Honour at the Victoria Spoken Word Festival. He's taught spoken word at Langara College, and is an active arts educator with a variety of organizations, including Wordplay, Prologue, and the Vancouver Biennale. He has an MA in Philosophy from the University of Waterloo.
Bruce Meyer
Bruce Meyer has spent most of his life in an on-going conversation with Canadian literature and Canadian letters. Known across Canada for his broadcasts on the CBC with Michael Enright on The Great Books, A Novel Idea, and Great Poetry: Poetry is Life and Vice Versa, Meyer is author of 49 books of poetry, short fiction, non-fiction, literary journalism and pedagogy. As a poet, he won the E.J. Pratt Gold Medal twice, the Gwendolyn MacEwen Prize for Poetry, and the IP Prize in the United States. His 2000 book on the Great Books, The Golden Thread, was a national bestseller, and was followed by Heroes (2007). With Barry Callaghan he was co-editor of the landmark anthology, We Wasn't Pals: Canadian Poetry and Prose of the First World War (2000, 2014). Meyer is professor of Creative Writing and Communications at Georgian College in Barrie, and an Associate at Victoria College in the University of Toronto where he teaches in the Vic One Program. He was the inaugural Poet Laureate of the City of Barrie. His most recent publications are Portraits of Canadian Writers (Porcupine's Quill, 2016) and the poetry collection 1967: Centennial Year (Black Moss, 2017).
Janet Rogers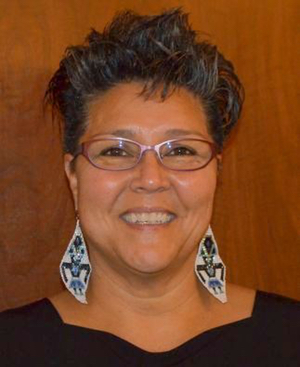 Janet Rogers is a Mohawk/Tuscarora writer from the Six Nations territory living on the traditional territories of the Songhees and Esquimalt peoples on Vancouver Island. Totem Poles and Railroads is Janet's fifth poetry collection. developed during her term as UNBC's 2015/2016 Writer in Residence and OCAD's NIGIG Visiting Artist Residency in 2016. Voice, sound and audio textures are an important part of Janet's poetry recordings and she can be heard hosting her radio program Native Waves Radio on CFUV FM and introducing the six-part radio documentary NDNs on the Airwaves, which she also produced. Whether she is delivering a spirited spoken word presentation or letting the poetry speak for itself in her performance and media art, her impactful messaging is balanced by her soothing vocal tones that produce a multi-faceted poetry experience reflective of the broad capacity of this artist.
Angeline Schellenberg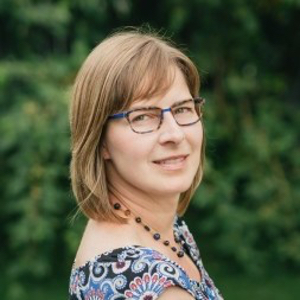 Angeline Schellenberg's poetry has appeared in Prairie Fire, CV2, TNQ, Rhubarb, Room, Geez, Wordgathering, Lemon Hound, and The Society, as well as in Cradle Song: a book of poems about newborns (Leaf Press). Her first chapbook, Roads of Stone (The Alfred Gustav Press), was released in May 2015. Her poetry won third prize in the 2014 Banff Centre Bliss Carman Award contest and was shortlisted for Arc Poetry Magazine's 2015 Poem of the Year. Angeline lives and reads in Winnipeg with her husband, their two teenagers, and a German shepherd/corgi. Tell Them It Was Mozart (Brick Books, 2016), her first poetry collection, "...uncover(s) the ache and whimsy of raising children on the autism spectrum".
Sue Sinclair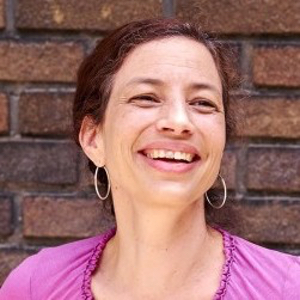 Sue Sinclair's latest collection of poems is Heaven's Thieves from Brick Brook (2016). She has written four previous collections, all of which have been nominated for awards including the Gerald Lampert Award, the Pat Lowther Award (twice), the Acorn-Plantos People's Poetry Prize and the Atlantic Poetry Prize (twice). The Drunken Lovely Bird won the American Independent Publisher's Poetry Prize and Mortal Arguments was a Globe and Mail "Top 100" book. Sue has also published fiction, and was nominated for the Chapters/Robertson Davies first novel award. In 2014 Sue was the inaugural critic-in-residence for CWILA (Canadian Women in the Literary Arts). Academically, Sue is interested in aesthetics, theories of beauty, the intersection of literature and philosophy, ecopoetics and contemporary poetry. Sue also works as a poetry editor for Brick Books.
Marta Singh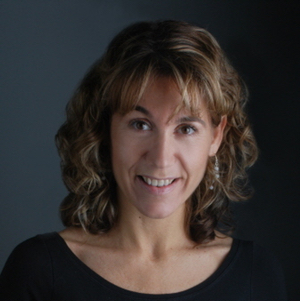 A passionate storyteller born and raised in Argentina, Marta Singh brings luminous magic, poetic language, and deep emotional impact to traditional, literary, and personal material. She performs in English, Spanish, and her own interplay of both, and tells stories to both adults and children. In 2011, 2 women productions premiered Landscapes of Silence: A Daughter's Story, Marta's first solo performance, developed thanks to the Emerging Artist Grant awarded to her in 2009 by the City of Ottawa. In 2010, Marta debuted in her native city of Buenos Aires, where she has since been hired to perform at schools, concert series, and book fairs. Since 2005, she has performed regularly at the Fourth Stage of the National Arts Centre and at Canadian storytelling festivals. Deeply rooted in old folktales and "wondertales", Marta's repertoire also includes stories crafted from life, literature gems and Argentinean legends.
Carolyn Smart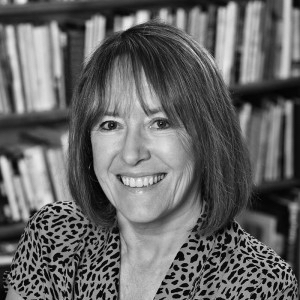 Carolyn Smart was born in England and moved with her family to Canada. Sent to boarding school on the coast of Sussex, England, at the age of 11, she began writing short stories to escape the loneliness and dislocation she experienced. Coming back to Canada, she moved to Toronto for high school and began writing poetry. Her first poem was published when she was 17 and she continued to publish throughout her years at the University of Toronto where she majored in English Literature and Far Eastern Religion. Upon graduating, she worked in publishing at Doubleday Canada and Macmillan's of Canada. For two years she worked with the Manitoba provincial government. Back in Toronto she continued to study poetry while working at various part-time jobs. She began writing full-time in 1979 and her first collection of poetry was published in 1981. Moving to the country north of Kingston in 1983 with her husband Kenneth de Kok, she continues to write and teaches both on-line for Writers-In-Electronic Residence and—since 1989—as director of Creative Writing at Queen's University. Among her publications Carolyn has authored seven collections of poetry, the most recent being Careen (Brick Books, 2015), which won second place in the 3rd Annual Fred Cogswell Award for Excellence in Poetry.