About The Team
The 2018 Words Aloud team is listed below in alphabetical order, and you can read about the history of our festival here.
Laura Blaney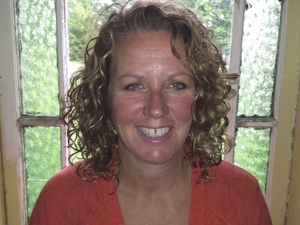 Laura Blaney has worked as a freelance visual researcher for film, television, and new media for the past 20 years. In 2010 Laura co-won the inaugural Gemini Award for Best Visual Research for "Reel Injun". Over the years, Laura has spent many seasons either volunteering or working with a variety of film festivals throughout Toronto, including the Toronto International Film Festival, Hot Docs, Sprockets and this year at the Fabulous Festival of Fringe Film here in Durham, Ontario. She and her family recently moved from Toronto to the West Grey area and is loving the shift to country living and getting immersed in the vibrant artistic community. She is looking forward to applying her skills and experience gained in film festivals to her new role as coordinator of the Words Aloud festival.
Terry Burns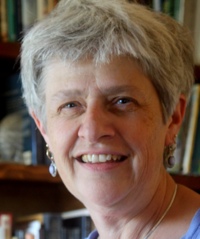 Terry Burns is a writer, visual artist and arts administrator who was Owen Sound Poet Laureate from 2013-2015. From 2011 to 2013 she was co-ordinator of the Words Aloud Spoken Word and Storytelling Festival and past Artistic Director of the Festival (2016 & 2017). As Poet Laureate she edited Mix Well: A Poetry Anthology (Ginger Press, 2015), which featured the work of 38 writers from Grey and Bruce counties. Her first full-length book of poetry, the quality of light, was also published by the Ginger Press in 2015. From 2013 to 2015, Terry was also the manager of the SweetWater Music Festival, and prior to that worked in administration for the Durham Art Gallery. She is a member of the Walters Falls Group of Artists and sings with the Paisley Concert Choir.
Tanya Coulter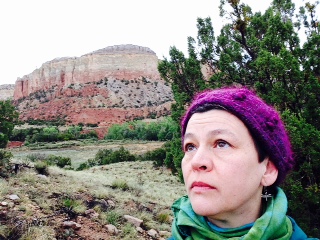 Tanya Coulter, mother of two lovely children, lives on an organic farm with her husband near Durham with cows, horses, ducks and chickens. She works as one of two Aboriginal Healing and Wellness Program Co-ordinators and assists with the Aboriginal Prenatal Nutrition Program at M'wikwedong Native Cultural Resource Center in Owen Sound. She holds a BA in Literature and Cultural Studies and an MA in Canadian Heritage Development Studies, with special emphasis on Storytelling and Education. She is happy to be involved in organizing the Words Aloud children's program this year.
Ken Dow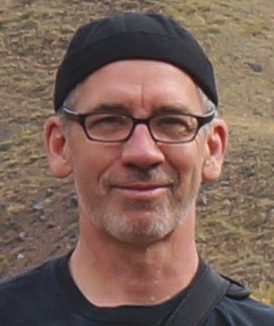 Ken Dow is the Words Aloud Web mechanic and a huge fan of the festival. He is a freelance developer, writer and trainer, the father of two, husband of one, and a Shambhala meditation guide and course leader. When he's not coding, he likes to write and perform music, meditate, run, and wonder what that noise is in the chartreuse 74 VW bus. He's looking forward to another weekend of laughter, insight, connection and tears at the 2017 edition of this amazing event.
Kathryn Edgecome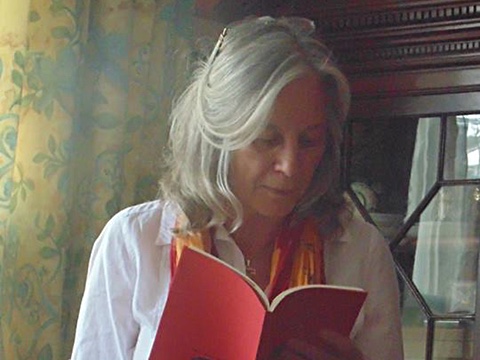 Kathryn Edgecome is a poet who lives in the country and spends much of her time in her writing cabin. She has published: one full book of poetry, Not the First Waltz (Bear Pond Press), an autobiography in verse; a chapbook, Our Selves (Bear Pond Press), poems about women going over sixty; and a soon to be published chapbook, Draw Me To The Flame, love poems. One of the poems from this last collection won first prize in the Open Heart 10 contest, The Ontario Poetry Society. Kathryn was the people's choice at the Durham Poetry Salon. Her poems have appeared in a number of literary magazines and poetry anthologies. In 2015 she was short listed for Poet Laureate of Owen Sound, Grey/Bruce. She has read her poetry at many music festivals such as Hillside and Summerfolk; literary festivals such as Words Aloud, Elora Word Fest and Wild For the Arts; and other public and private venues.
Diane Ferguson, CPA, CA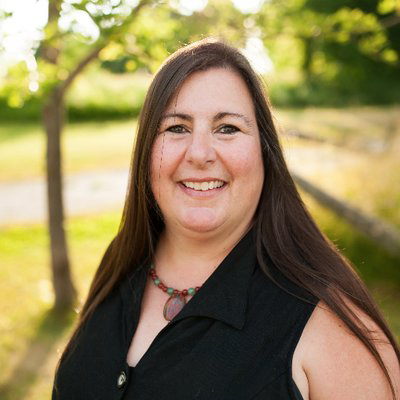 Diane Ferguson, CFO for this year's festival, is an accountant by day, an amateur astronomer by night, and a writer by morning. Diane has worked with the Festival since Words Aloud 3, in many capacities. Not only does she look after the numbers, she helps update the website, facebook and twitter to keep Words Aloud in the digital age. Diane has a short story in the anthology, Beneath the Surface published by Ginger Press. She continues to work on her novel, while raising two girls with her husband, in the wilds of Grey County.
Sandra Howe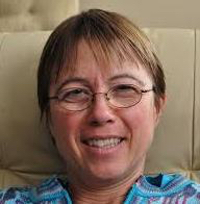 Sandra J. Howe (core committee advisor and festival weekend runner) is a travel and magazine article writer, poet, blogger, wellness practitioner, guide and ecotourism specialist who operates her own business, Walk Light and Strong. Sandra is currently the Superintendent at Saugeen Bluffs, and in 2016 she was Lightkeeper at Cabot Head on the Bruce Peninsula, an automated lighthouse which operates as a tourist attraction, museum, and gift shop run by the Friends of Cabot Head, where she was responsible for overseeing these functions as well as maintenance, public relations, social media and more. Sandra is a founding member of the Huron Poetry Collective, and is published in their chapbooks.
Mary Little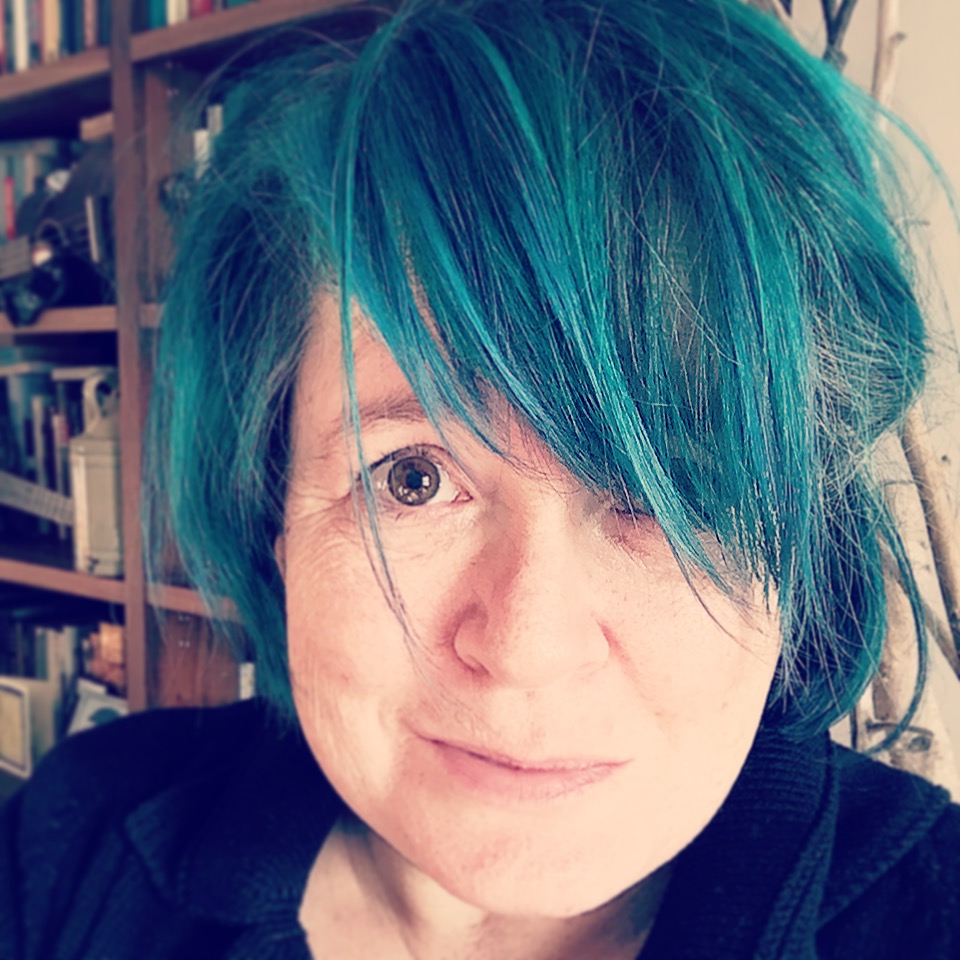 Mary Little has lived in southern Grey County since 2004, and has called Owen Sound home since 2015. Mary has worked as a stone mason reconstructing mediaeval buildings, a paralegal, a cartoonist, and a naturalist. She is a heritage and arts enthusiast, and is a member of the Métissage Collective, a performance group dedicated to exploring the lesser-known stories of Owen Sound's history in song, storytelling and verse. She also performs in the folk duo Deep Blue Honey, along with her husband Richard-Yves Sitoski.
Kaitlyn Neath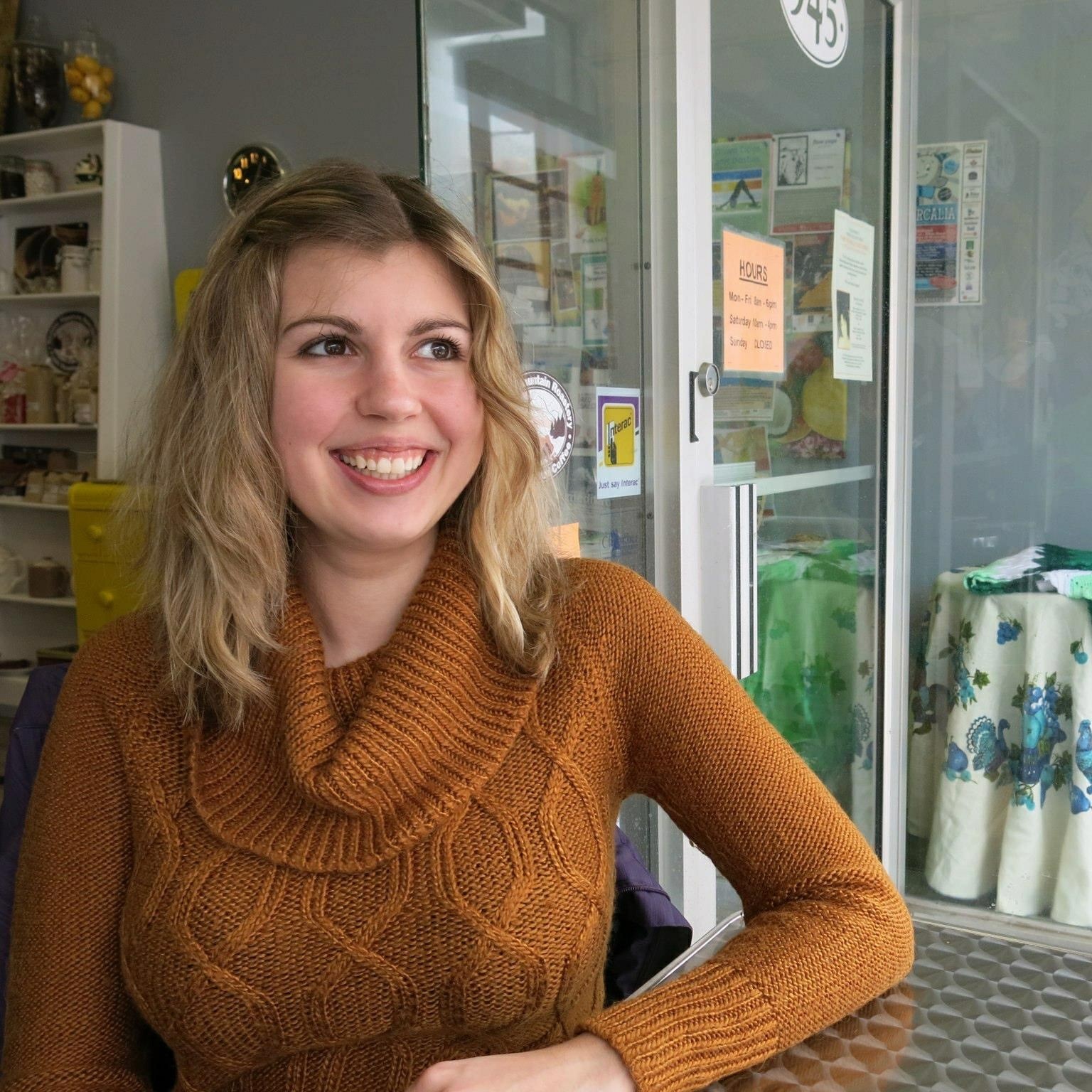 Kaitlyn Neath is a spoken word enthusiast, feminist blogger and mother of two spirited children, residing in Leith, Ontario. She recently joined the Words Aloud team as Publicity Coordinator and is thrilled to be a part of the festival. In 2017, Kaitlyn organized a benefit concert in Owen Sound that raised $4500 for the Pregnancy and Infant Loss Network. She is passionate about helping her community through words and song and enjoys performing and volunteering whenever new opportunities arise.
Dawna Proudman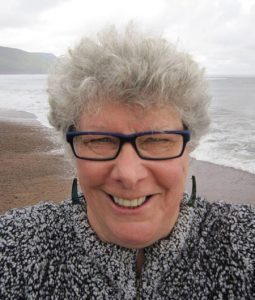 Dawna Proudman is the Artistic Director of Words Aloud 2018, as well as co-founder and past Artistic Director (2004 & 2005). A long-time member of the League of Poets, her collection of poems, Elements of Grace, was published by Brucedale Press. For the past several years she has organized The Words Abound Poetry Readings at The Barrie Manor in Barrie, featuring local and visiting poets from across the province. The editor of two books for Brucedale Press: Strong in My Skin and Saugeen Stories, her short stories and poems have appeared in various publications across Canada. Having facilitated writing workshops for all ages since 1993, Dawna revels in the great cumulative creative energy experienced in workshops and has attended countless workshops, including every one offered at Words Aloud over the past 14 years!
Richard-Yves Sitoski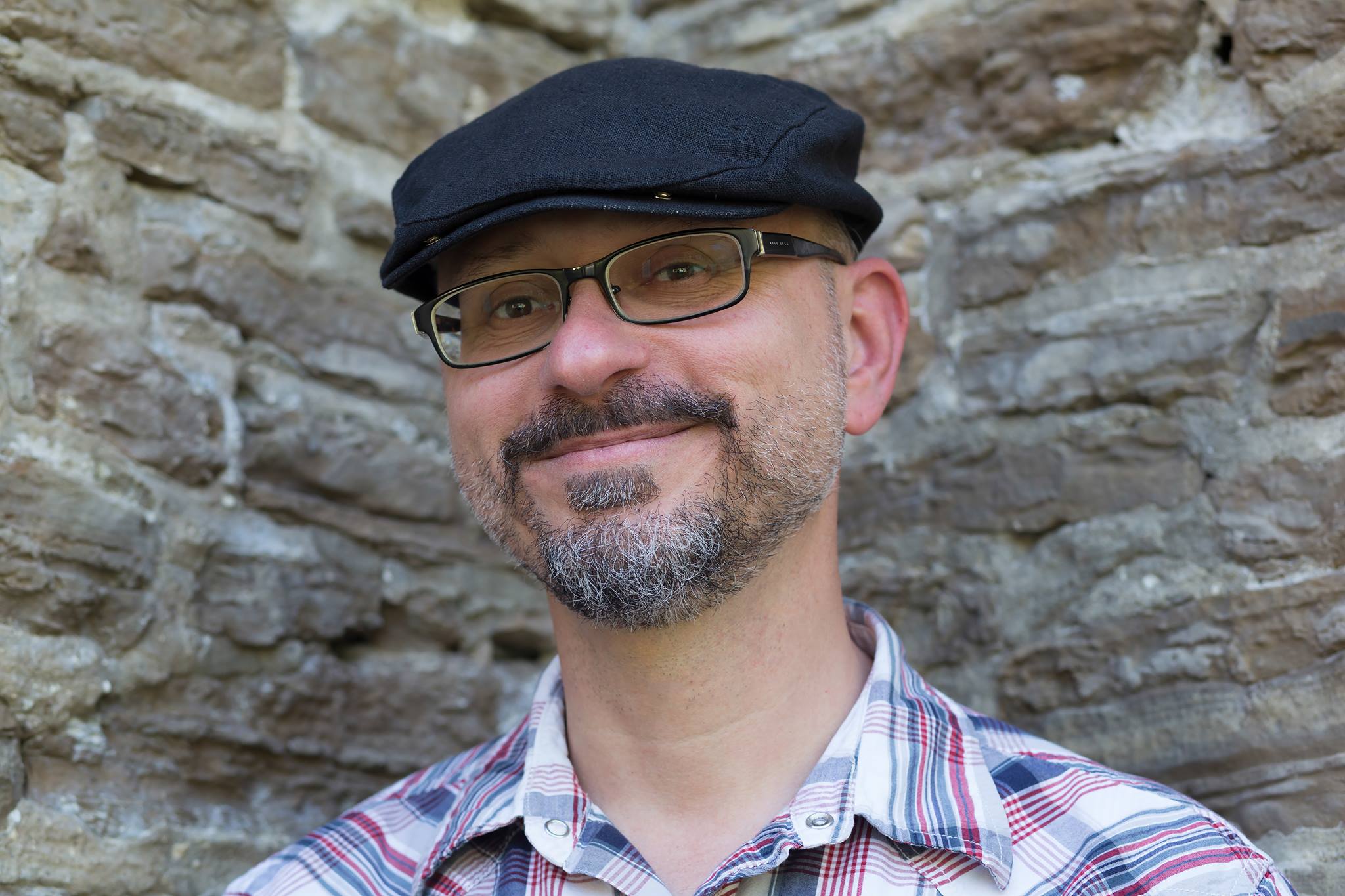 Richard-Yves Sitoskiis an Owen Sound spoken word performer, lyric poet, and songwriter. Originally from Ottawa and with a background in Classical Studies and French, he has taught as a sessional instructor at Queen's University and currently works as a translator. He has released an album of spoken word verse, Word Salad (2017), and two books of poetry, brownfields (2014) and Downmarket Oldies FM Station Blues (2018). He is also a member of the Métissage Collective, a performance group dedicated to exploring the lesser-known stories of Owen Sound's history in song, storytelling and verse.
Elizabeth Zetlin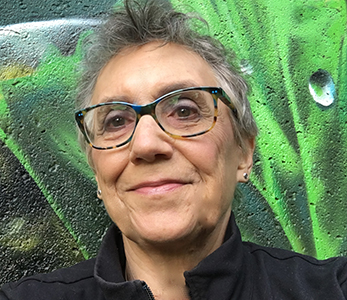 Liz Zetlin is an award-winning filmmaker and author of five poetry collections. She was Owen Sound's inaugural poet laureate; co-founder/artistic director of the Words Aloud Spoken Word Festival; and first recipient of Owen Sound's "Outstanding Individual in the Arts Award. Her latest poetry collection is The Punctuation Field (Black Moss Press). Her current work focuses on the intersections of water and activism, language and the land, nature and human relationships. Liz lives with her husband in Owen Sound and is a proud mother of two sons and grandmother of a six-year old girl and two teenagers.